Posted by Mary Gallagher
Hogs for the Cause Soars into its 14th Annual Charity Event April 1st
Tickets On Sale Now
NEW ORLEANS, LA.
We've enjoyed many visits to New Orleans over the years for various occasions or just to enjoy the great arts scene and terrific dining. April 1st would be a fantastic "weather" time to visit and enjoy this Hogs for the Cause charity event.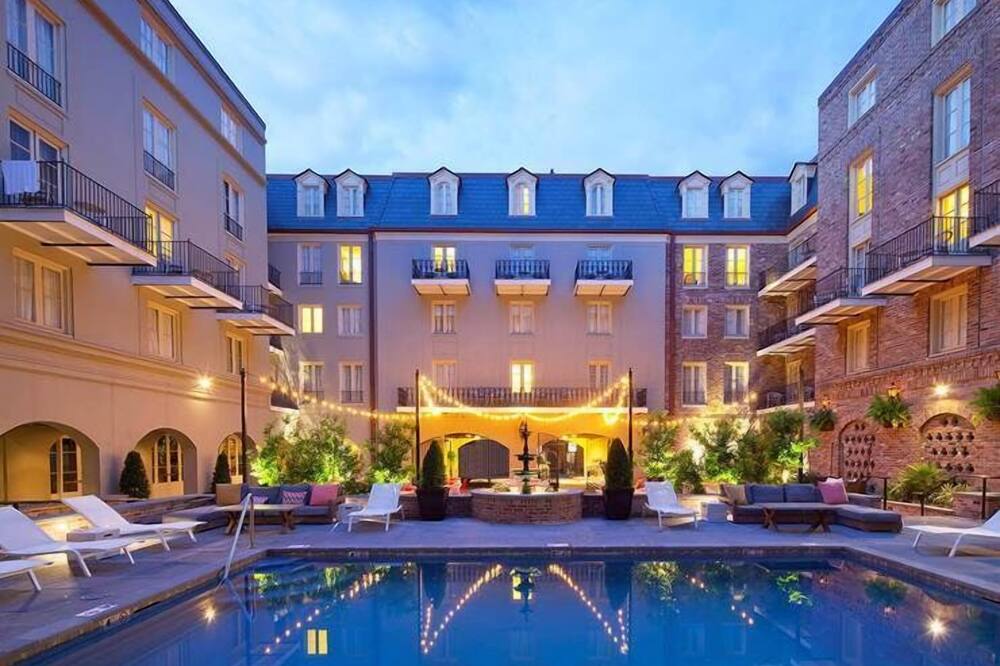 We loved staying at  the  Hotel MaisonDupuy for its location and ambiance. Our suite overlooked the pool and inner courtyard.
Hogs for the Cause is set to kick off its 14th annual two-day charity event at the UNO Lakefront Arena Festival Grounds with Bacon & Wings on Friday, April 1, 2022. Teams are invited to create and sell their unique bacon and wing dishes, as well as serve BBQ samples. Bacon Night, presented by Irpino, Avin, Hawkins Law Firm and Just Winging It presented by TABASCO®, offer a friendly competition, while bands entertain throughout the evening. "Back by popular demand is our bacon and wing night," said Rene Louapre, COO and Co-Founder, Hogs for the Cause. "Last year our Friday night event took flight by adding the wings competition, but this year we're soaring. Our teams will cook up two tons of mouthwatering bacon and over ten thousand chicken wings just for our patrons' delight."
The gates open on Friday at 3:30 p.m. Tickets to Bacon & Wing Night start at $50 each.
"Our Friday bands include Galactic, James McMurtry, Neal Francis, and more," said Becker Hall, Executive Director and Co-Founder, Hogs for the Cause. "While Allison Russell will unfortunately not be able to join our lineup this year due to her exciting Grammy obligations, we locked in the incredibly acclaimed Nashville-based singer-songwriter Adia Victoria." On Saturday, Shakey Graves, Bruce Hornsby and the Noisemakers, Yonder Mountain String Band, and more will play on one of three stages.
Tickets for Hogs for the Cause are on sale now at hogsfest.org. Sponsors for the 2022 event include Children's Hospital New Orleans, Michelob Ultra, Blue Plate Mayonnaise/Luzianne, Phelps Dunbar, Titos Handmade Vodka, Irpino, Avin & Hawkins Law Firm, Hogwash Rosé, and Boucaner.
Hogs for the Cause is a 501c(3) organization that unites barbecue culture nationwide to provide aid to families while their child is being treated for pediatric brain cancer. Year-round efforts culminate in an annual two-day music festival and barbecue competition, combining over 20 contemporary bands with over 90 competing barbecue teams. Currently, Hogs for the Cause operates as the premier funding source for the cause and has given over 1,000 direct grants to families in need and has made financial contributions to children's hospitals in New Orleans, South Carolina, North Carolina, Tennessee, Texas, and Atlanta.
Full Music lineup   hogsfest lineup